Michael Flannerys Pub has the largest Irish Whiskey collection in the Mid West and the ideal place to enjoy an Irish Whiskey tasting.
Our knowledgeable Whiskey Dispenser will offer you a tasting of 3 featured Irish Whiskeys in an intimate and warm corner of our Traditional Pub. It is always an interesting and enjoyable experience to sample and compare different whiskeys, and discover what makes them different.
You will be given a history of Irish Whiskey and taken through the production process before sampling 3 of our featured Irish tipples. Whiskey tasting talks take place in Michael Flannerys Pub Sunday to Thursday between 6pm and 8pm. Numbers are limited and advance booking is necessary. Corporate and private parties are welcome.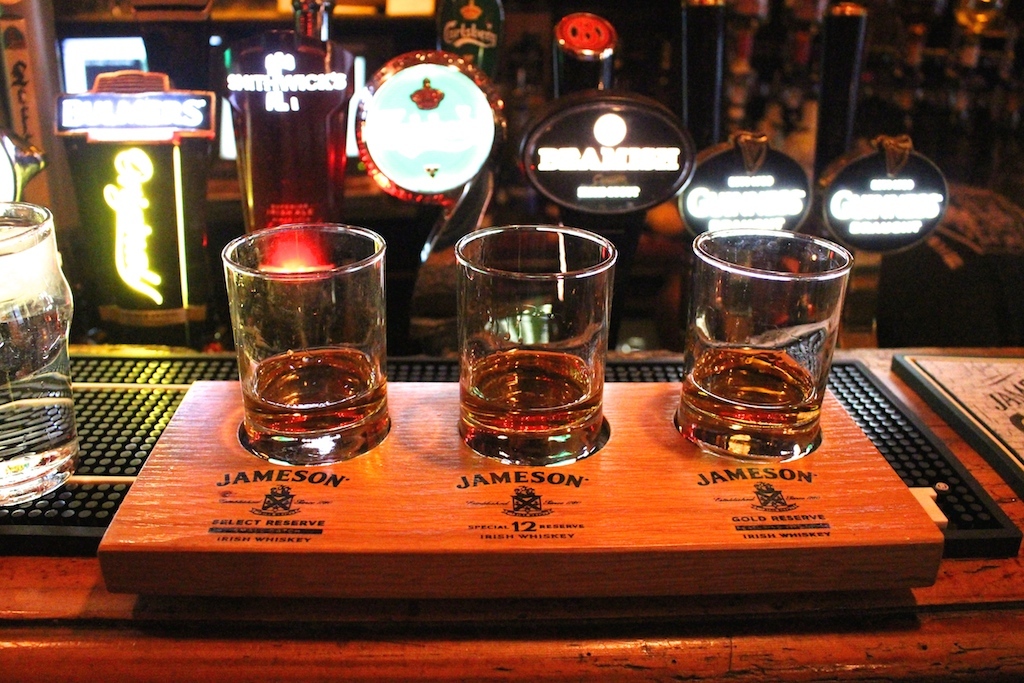 Alternatively you can avail of our sampling tray of our 3 featured Irish Whiskeys any time. The cost of a Whiskey tasting is from €18 per person and patrons must be over 23. To book a Whiskey tasting please call 061-436677 or email us at info@flannerysbar.ie.